Our Mission
The mission of Gateway Family Church is to love God, love people and lift up the name of Jesus. The vision of our church is to glorify God. We aim to make true disciples throughout our city, state and nation, To minister to the body of Christ, to edify believers, and to do all that is sovereignly possible and biblically permissible to magnify the name of Jesus.
Our Team
Our leadership team recognizes the authority of God, and realizes that we are servants who serve under the Chief Shepherd, Jesus Christ. We desire to devote ourselves to prayer and to the ministry of the Word. Our passion and goal is to equip the believers for the work of the ministry until we all attain maturity in the fullness of Christ.
Marcus & Amy Medley, Lead Pastors
As the primary teaching pastor, Pastor Marcus has a passion for carefully unpacking the truths of Scripture. Marcus and Amy have served with Gateway Family Church and Network for the past 7 years. They have two children Madison and Dalton. They got their start in youth ministry, and in the fall of 2012 they both felt God getting ready to expand their ministry. Marcus and Amy are passionate about seeing people give their life to Jesus and being made new and to get people to understand that God makes all things new regardless of their past.
Amy Medley, Children's Pastor
Along with helping her husband lead Gateway Family Church, Amy also serves as the
Children's pastor. Amy oversees Gateway kids making sure that that the ministry needs of all kids are met. She began working with kids in June of 2007 and has continued doing it through the years. Amy has a great group of students an adults who help her on a weekly basis present the Gospel of Jesus to our kids in a fun and interactive way.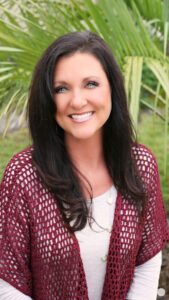 Ashley Ellison, Pastoral Assistant
Ashley has been a member of Gateway Family Church since the start in 2013. She joined the staff February 2021. She works along side the lead pastor to insure the message of Jesus goes forward week after week. Ashley also oversees the day to day needs of the church.
Tj & Amanda Young, Student Pastors
As Student Ministry Pastor, Pastor TJ has a desire to make a lasting impact on the teenagers he serves. Tj and Amanda have served at the Gateway Family North Mobile Campus since it was planted in 2013. They recently added a little girl to the family in 2016, Piper Brooke. Tj and Amanda also serve on the worship team. Both were called to ministry during their youth and have a desire to see the same life changing decisions made in the students they love so much.
Cheyenne Moody, Worship Coordinator
As Worship Coordinator, Cheyenne's passion lies within helping people grow their relationship with God through song. She loves to encourage others and see them unlock their full potential while keeping Christ the center of their lives. Cheyenne started her journey with Gateway Family North Mobile when the church was planted in 2013 as a nursery worker, and in 2020 she followed the calling God placed on her life and began leading our church in worship.